Shimon Peres, 92 successfully treated for irregular heartbeat
---
Unilever under fire after products found contaminated with salmonella
---
Report: Hamas digging six miles of tunnel each month toward Israel
---
IDF to install more security cameras along Jerusalem-Tel Aviv highway
---
Fatah and Hamas to hold another round of reconciliation talks
---
Spokesman: 'The Prime Minister expressed no preference whatsoever in this presidential race.'
Giuliani: 'I've talked to the members of the Israeli government at the highest levels. I know who they want elected here. It's not Hillary Clinton. It's not Obama 3.'
---
Yaalon: Bibi Was Willing to Give Palestinians the Jordan Valley
'I wouldn't give up complete Israeli control over the Jordan Valley and Jewish settlements in the West Bank and all of Jerusalem.'
---
Buzz Aldrin, second man on the moon, tells Technion students to set their sights on the red planet
'If not now, when? If not us, who?'
---
Religion of Peace Attacks Tourists
Waqf officials assault visitor to Temple Mount
---
Jewish activists gather to denounce U.N.'s hate campaign against Israel
---
Terrorist who murdered rabbi killed in shootout with Israeli troops
---
Palestinians to sue Britain over Balfour Declaration
Hamas Trains Teen Girls for Combat
---
Bennett accuses Netanyahu of failing to deal with tunnel threat
Bibi: 'The accusation that we didn't prepare and didn't know about the tunnels is not true.'
---
Netanyahu posts video calling for Arab-Jewish coexistence
'I beseech you—the citizens of Israel—to take part in Israeli society. Let us all work, learn, and prosper together. Israel is stronger because—not despite—of its diverse pluralism.'
---
Netanyahu offers condolences to Abbas after death of brother
---
Israel to send its largest team ever to compete in 2016 Olympic Games in Brazil
Team Israel includes a Kenyan-born marathoner and first triathlete to represent Israel at the Olympic Games
Rhythmic Gymnastics Team Takes Gold in Baku
---
Report: Israeli roads the most congested among developed nations
Man once convicted of Jewish intern's murder will not be retried
---
Christians United for Israel Have a Passion for the Jewish People
---
New Jewish Super PAC for Hillary ready to launch
---
Ann Coulter tweets: 'Where are the Bernie supporters tonight? Did Hillary have them gassed?'
---
Just below the surface, anti-Israel sentiments fester at Democratic convention
DNC DAY 3
Bill Clinton wears Hebrew-language pin to protest burning of Israeli flag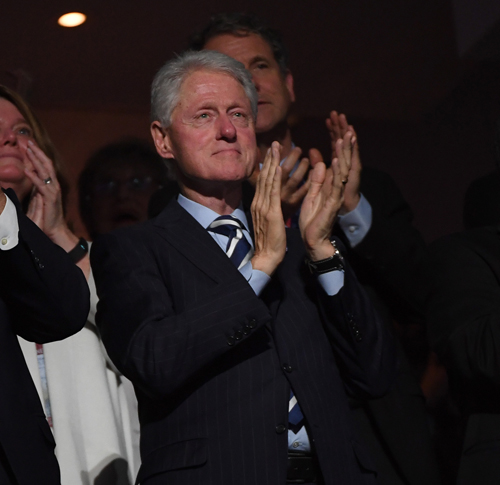 Clinton Personally Intervened to Ensure DNC Platform More Pro-Israel
What's Hillary's message to the younger generation?
Clinton trumps Trump on national security
Obama: 'Blah Blah Blah Blah Blah Blah Blah, I'm Great'
NYT Falls All Over Itself: 'President Obama and the Long March'
Bloomberg: Trump a 'Dangerous Demagogue'
Krauthammer: Dems Fell Into Trump's Trap
If deleted emails are all personal, why are Dems worried?
Shocker: Trump Gains Popularity With Latinos
---
DNC DAY 2
'DNC Staffers Annoyed at Having to Commemorate the Holocaust'
Dems Pro Israel?
Protesters Burn Israeli Flag Outside Convention
Chant 'long live the intifada'
'Free Palestine from the river to the sea!'
Democrats urged to reach out to Jewish Republicans turned off by Trump
Turned off by Trump and Hillary, some Jews go Libertarian
Israel-hating Democratic congressman apologizes for comparing Jewish settlers to insects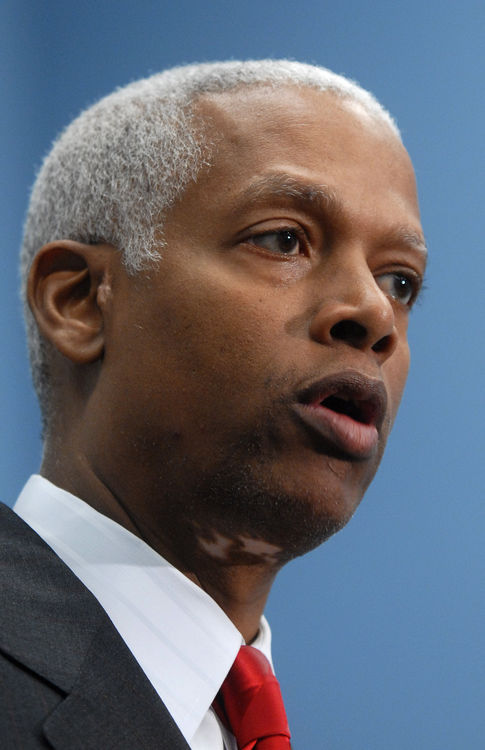 Bill Clinton Glosses Over Monica Lewinsky, Scandals of 1990s in Convention Speech
Recounts Hillary's Adoption of Israeli Educational Initiative
Clinton Campaign Braces for Another Wikileak Dump
Black DNC March Orders White Reporters to the Back
'White people to the back, black people to the front'
DNC Features 'All Gender Bathrooms'
Meet Michelle Obama's Head Speechwriter
Sarah Hurwitz is a 38-year-old Harvard Law School grad
---
Antisemitism on U.S. campuses skyrockets
'The activities of these anti-Israel groups have serious repercussions and cannot be excused. Jewish students are being seriously threatened, their civil rights suppressed and routinely violated across the country.'