MK's Aide Suspended After Murderous Threat
Aide to Arab Knesset member reportedly threatened to 'slaughter Jews'
---
Controversy Sparks Over Refusal to Hire Arab Workers
Ashkelon mayor bans employment of Arab construction workers building bomb shelters
'We should not stereotype an entire public because of a small minority that is violent and noisy.'
Practically everybody else joins in
Rights group will sue, claiming discrimination
---
Congress Condemns What Obama Won't
U.S. legislators from all sides blast Abbas for the racist incitement that led to Tuesday's barbaric synagogue attack
---
Netanyahu: Where Is the World?
'I want to see shock, utter denunciation.'
While Jerusalem bleeds, Madrid votes to recognize 'Palestine'; Israel denounces move
ANALYSIS: Abbas only condemned attack because Kerry forced him to
ANALYSIS: The Palestinians are once again going down a path that leads nowhere
Hero policeman who killed savage perpetrators of synagogue attack succumbs to bullet wounds
Worshippers return to Har Nof synagogue in defiance of Palestinian barbarism
Bennett Says IDF Must Undertake Operation in East Jerusalem
'We need to move from defense to attack, like we did in Operation Defensive shield. ... Go in with Border Police forces, make arrests, create intelligence channels, stay there on a permanent basis.''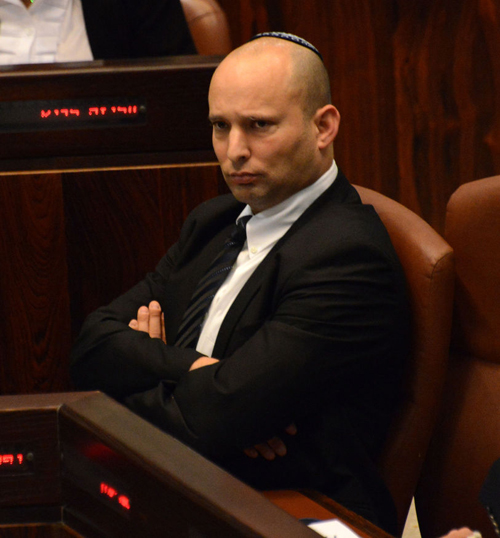 Yaalon Shuts Down 'Relief Package'
Easing of security restrictions in the West Bank canceled
As Palestinians riot in East Jerusalem
PFLP reportedly receiving support from genocidal Islamic Republic
Racist British Official Compares Synagogue Attack to Jews Visiting Temple Mount
'Israeli extremists storm Al Aqsa & intimidate worshippers – Palestinian extremists storm synagogue & kill 4 worshippers.'
New York Jewish activists surround Palestinian embassy to condemn massacre
Israelis start circulating parodies of CNN's ridiculous blame-the-victim headlines
HEADLINES REVEAL BLATANT MEDIA BIAS
CBC: 'Jerusalem Police Fatally Shoot Two After Apparent Synagogue Attack'
BBC: 'Jerusalem Synagogue Attack Kills 4 Israelis'
Obama Condemns Attack, But Then ....
Calls for Israelis and Palestinians to 'work together to lower tensions' as if Israel has been doing something to heighten tensions